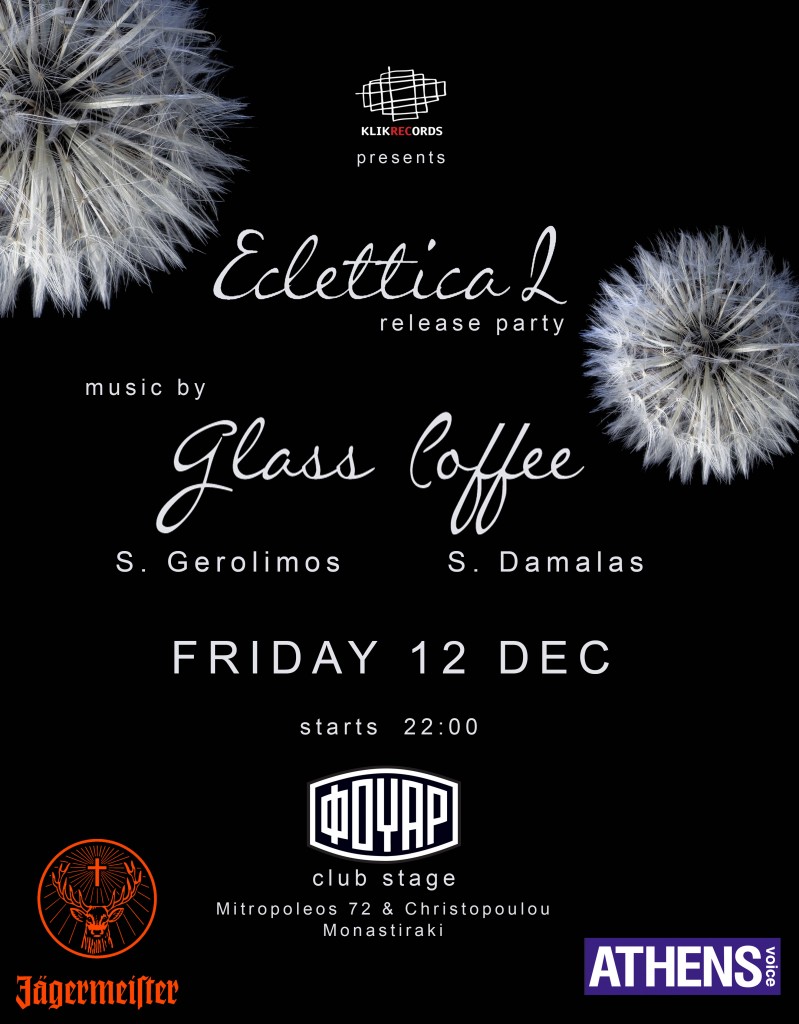 Friday Dec 12, FOYAR. Jagermeister invites you to a unique music event together with Athens Voice and Klik Records. The famous Italian dj and producer Glass Coffee will be presenting for the first time his new Eclettica 2 compilation in Fouar 's club stage. Resident at the world famous Singita Miracle Beach in Rome, Glass Coffee has already three music compilations in his biography, the first of which alongside the legendary Jose Padilla. A man of great taste, he 's been awarded for the best electronica mixes by Mixcloud and has been a usual guest from the posh Disappearing Dining Club in London to Phil Mison's Balearicos parties and Dubai 's Siddharta Lounge. Opening acts, S. Gerolimos, S. Damalas.
Friday Dec 12, FOUAR club – restaurant.
Mitropoleos 72 & Christopoulou 6, Monastiraki.
After 22 :00